These days, it is imperative for a business to have an engaging Facebook page that attracts and retains followers. There are simple ways to accomplish this that can be integrated into an online social marketing strategy.
For Facebook, it is important to post on a regular basis. This keeps your page fresh, not stale and boring, so people will want to stay on as followers in order to get the latest news.
One of the best ways to get new likes is to post engaging content so that when someone visits your website and clicks on the Facebook link they are compelled to click "Like." At Lineberry Marketing, we recommend posting relevant information such as specials, sales, discounts, pictures of recent projects, new products or shipments, upcoming events at your location, links to articles from other relevant sites, tradeshows you are participating in, etc.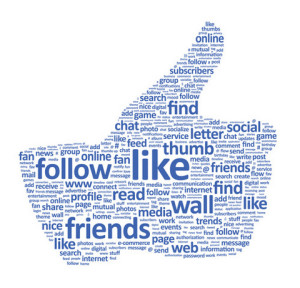 A quick post that can be used every few months is: "Like our page to keep up to date on news & events that can help you complete your project! We regularly post updates about new products, services and events!"
If at all possible, always post an image or picture along with each of your posts, as people are drawn more to the visual than just the words alone.
Also, encourage all employees to "like" the company page so that the following grows. The public is more likely to "like" a page if they see people they know also "like" it.
Lastly, have employees with company email accounts place a link at the bottom of their email signature that goes directly to the company's Facebook page. This way, customers and vendors have easy access to it. Such as "Like us on (company name)'s Facebook Page."
For more information on how to use social media to increase your company's presence online, contact us or call 919-830-2321.