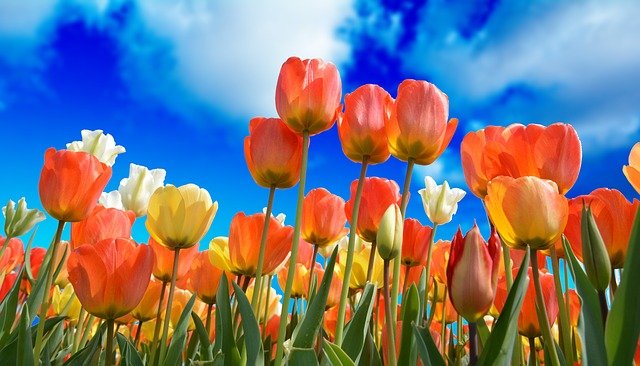 As the weather warms up and the days get longer, many people follow an instinctive urge to dust off the cobwebs and deep clean the interior and exterior of their business. What is often forgotten is that spring is also a great time to spruce up the digital side of your business as well. We compiled a list of helpful tips for tidying up your digital files and online presence.
File Cleanup
Remove downloaded images and files you no longer need. Be sure to check in your online storage folders as well. Old images and files take up unnecessary storage space and can decrease your efficiency.
If you don't already have a separate folder for each client, create folders and move each file into the appropriate folder.
Name, Address, Phone Number (NAP) Consistency
Google and other search engines are more likely to show your business in search engine results pages when your business name, address, and phone number are written consistently across your website, socials, and directory listings.
We recommend writing your business name as it appears with the secretary of state and your address as it appears in Google Maps.
We recommend phone numbers be formatted (XXX) XXX-XXXX.
In Google, type in your business name. Unify your NAP across every result you see (your website, Facebook, Google My Business, LinkedIn, Yelp, etc.).
Test Your Calls to Action
Test the contact forms on your site and ensure the message is received promptly and you are able to reply without issue.
Test the clickable phone numbers on your site from a mobile device. Ensure the office phone rings and is answered professionally.
Most of your social media accounts include a call to action near the top of the page. Log in to each social from an account that does not manage the company page, visit the company page, and click the call to action to ensure the call or message is received promptly.
Communicate with Existing Clients
There are many ways to communicate with your existing clients. Whether you send out a newsletter, publish a blog post or post on your socials, now is a good time to share some seasonal information with them.
Spring is a great time to create a communication goal. There is a fine line between staying relevant and annoying your clients. We recommend small businesses publish one to two blog posts per month, update socials one to two times per week, and, if applicable to your business, publish a newsletter once per month.
Professional Cleanup Services We Provide
Test and, if needed, improve your site speed scores (how quickly your site loads and becomes interactive).
Ensure bots are able to index and crawl your site successfully to help you show up in search engines.
Eliminate broken links on your website.
Make your site secure by implementing SSL.
Update images on your website and socials.
If you need help cleaning up your files, creating consistency in your NAP, testing your calls to action, creating content for your customers, and/or any other professional services, contact us today for a free consultation. Our full-service marketing, design, and technology company exists to help small businesses grow. Give us a call today to learn how we can help you!