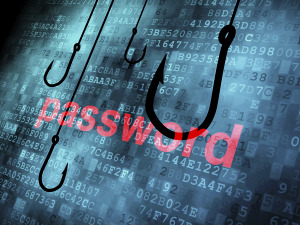 Recently I received an email from a client's private email account with what appeared to be a Dropbox invite to view a PDF. Since I wasn't expecting this email or file from our client my suspicions were raised. After emailing the client and asking if they had sent the email, which they hadn't, I hovered my mouse over the button in the email that says, "Download PDF Here". The link preview showed it went to a site other than Dropbox which clued me in further that this wasn't a request from my client but indeed someone trying to gain account access information. This is what is often referred to as "phishing".
By tricking you into entering your log in credentials on what you think is a normal log in screen for a site, they gather the username and password information. At a minimum this would allow someone into your Dropbox account and since many people use the same username/email and password for banking, email, social networks and others they can now use that information to access all of these accounts. 
Always err on the side of caution when opening attachments to emails or logging into another site from a link in an email. The only way to be sure you're logging into the real site is to go directly to that site and then enter your information, not by clicking the link in an email.
Lineberry Marketing provides email support, hosting and many other technical services in addition to design and marketing. If we can be of assistance to you or your organization, please contact us or call (919) 830-2321.