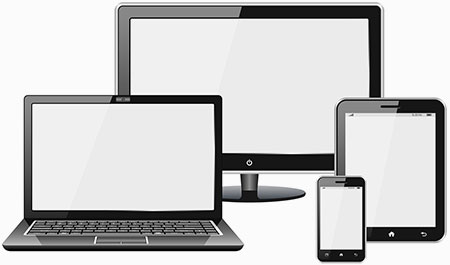 Have you ever pulled up a website on your phone or tablet only to discover that the site you are looking at is a shrunk down version of what you would see on your computer? It may be hard to navigate, read, shop or contact the business. Responsive web design fixes this problem. With responsive design the website responds to the screen size it is being pulled up on whether that is a tablet, phone or computer, making the site easy to use across all devices.

Google is placing a heavy emphasis on sites being responsive and they have even provided a tool for you to see if your site is mobile compliant. If your site is not responsive, it is a safe bet that your ranking within Google may be negatively affected. With users increasingly searching the web from their mobile devices, businesses should ensure that their site renders correctly and engages the potential customer or client.
If you find your site does not look correct across multiple platforms, contact us for help with responsive design in Raleigh or call (919) 830-2321.