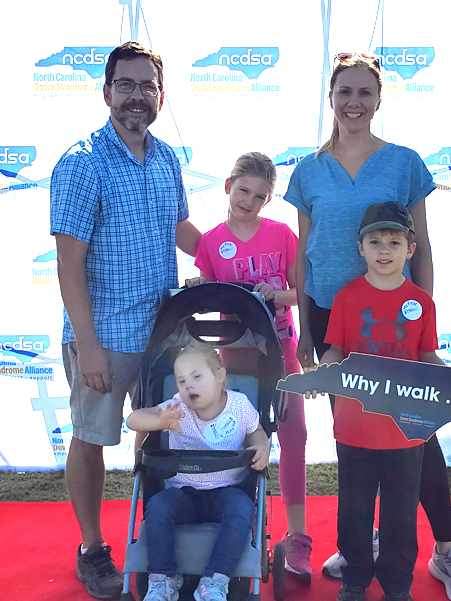 Lineberry Marketing was proud to be a corporate sponsor for the 2021 Triangle Buddy Walk, a fundraising walk benefitting the North Carolina Down Syndrome Alliance. The youngest daughter of Jeff and Lizzy Lineberry, Hanna, has Down syndrome and the organization has been a tremendous source of support for their family. Team Lineberry was able to raise $20,500 for the walk, and the event itself raised $225,000.
The NCDSA provides valuable services to individuals and families, starting at the time of diagnosis. The group advocates at the state level for disabilities rights and provides education for new parents and support at crucial moments throughout life. They also provide programming for individuals with Down syndrome to help them be the best version of themselves.
Jeff has started serving the organization on the Executive Committee and Board; they are working on efforts that will help to establish the NCDSA as a leading Down syndrome organization in the United States. He is excited to be a part of an organization that will make a huge difference in the lives of these amazing individuals.
The Lineberry family would like to thank all the clients, family and friends who donated to the walk! Please know the money you contributed is greatly appreciated.
Thank you so much!