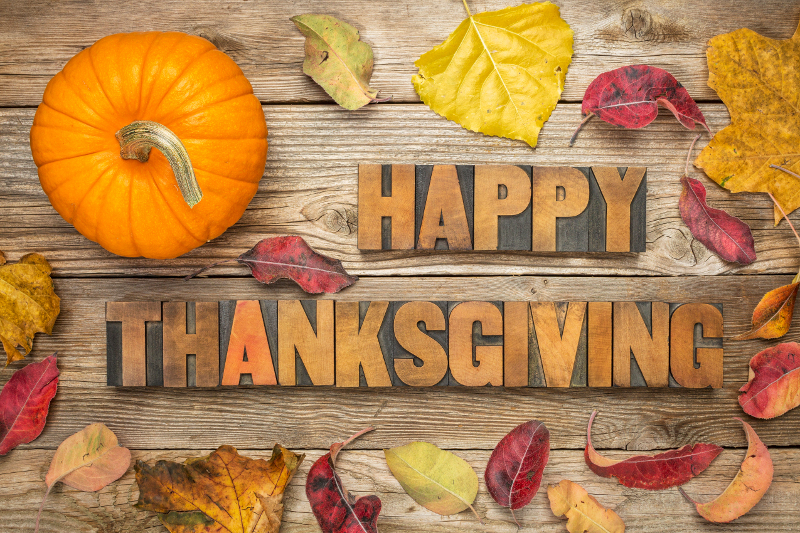 Happy Thanksgiving! We are so grateful for another successful year during which we continued to expand our team and talent to provide innovative marketing and design solutions for our clients. Our company has grown this year including hiring a new employee, implementing internal systems that make our websites more safe & secure and pursuing several industry related certifications that elevate our expertise and service offerings to our clients.
We would like to thank each of you for your business! A special thanks goes out to all those who referred us to their colleagues, friends and family, thank you!
We hope you enjoy the holiday with your loved ones! So our team can enjoy time with theirs, we will be closed on Thursday and Friday for Thanksgiving.