Raleigh Search Engine Marketing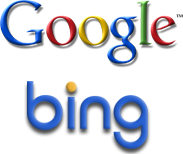 The web can be a confusing place for many companies and working with a trusted Raleigh search engine marketing company is paramount. We develop long-term strategies that generate increased traffic to your site, thereby increasing leads and new business opportunities. We are committed to strengthening your web presence and ensuring that your advertising dollars are being used as effectively as possible.
We use two main strategies to get your website found in the search engines, SEO or search engine optimization and PPC or sponsored search. Lineberry Marketing has the experience and proven track record to implement these strategies on your behalf. Whether you have a local or national market, our customized search marketing services will help you gain traction in the search engines and win more business.

Why Our Search Services?
We bring visibility to every aspect of what we do and provide you with detailed monthly reports to review our progress. Our Raleigh search engine marketing services and monthly reporting facilitate communication and education which in turn brings about strong results. We ensure you have an understanding of the tactics we use, why we use them and exactly how your dollars are being spent. We feel your company deserves the best client service and results possible, contact us to schedule a free consultation.