Lineberry Marketing is proud to be a "Hope Angel" corporate sponsor of the 2014 Angels Among Us 5K Run and 3K Family Walk held on April 26, 2014.
Donations received benefit the Robert Preston Tisch Brain Tumor Center at Duke which supports research and finding a cure for brain tumors. This is a worthwhile event and cause to support for various reasons but personally for me, it is to honor my mom who is receiving treatment at Duke. There is currently no cure for brain tumors but with continued support and funding, there is hope for better treatments and a cure. This event has raised over $14 million dollars since it began in 1994 and ensures that the vital research needed can continue.
If you'd like to support our team, please visit (Angels Among Us)
It's hard to believe but the Holiday Season will soon be upon us. One of the best ways to say thank you to your clients who have helped make your year a success is to send holiday greetings. By sending out your card right after Thanksgiving you can make an early impression on your clients and show them how truly grateful you are for their business before they're inundated with other thank you and holiday cards.
Lineberry Marketing Consultants offers custom-designed holiday cards that integrate your company logo, colors and message. We provide complete design services including messaging and can have the cards shipped directly to you for easy addressing and distribution.
Contact us today or call (919) 830-2321 for more information on our custom designed holiday cards.
When thinking about a comprehensive marketing strategy, don't stop with just your website. While it is true that everything is online these days, print design materials carry your brand out into the real world. It is important that your Raleigh print materials are designed with your target customer in mind and use your current colors and design theme from your website and/or logo. Your business deserves print materials that effectively communicate the company's message, products and/or services. In the case of folders, packaging and car wraps, you will need pieces that are functional, as well as attractive. Read the rest of this entry »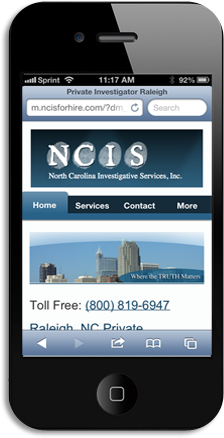 Lineberry Marketing is proud to add mobile website design to its Raleigh web design service line up. The benefits of having a custom mobile website for your business are endless. In addition to the expansion of your company's visibility and increased brand recognition, the mobile website creates new avenues for consumers to view your products or services on their smart phone, tablet or other mobile device. With a mobile site, customers are able to view your site with ease, night or day, without having to fire up the home or work computer.
If you currently have a website in place and love the look and feel of your site, Lineberry Marketing will customize a mobile website design for you that mirrors your current site, but makes it increasingly easier and quicker for visitors to read and navigate through the site. Also, our mobile websites give you a custom URL and mobile search engine marketing package that assists in your company's overall visibility on Google and the other search engines. Read the rest of this entry »
These days, it is imperative for a business to have an engaging Facebook page that attracts and retains followers. There are simple ways to accomplish this that can be integrated into an online social marketing strategy.
For Facebook, it is important to post on a regular basis. This keeps your page fresh, not stale and boring, so people will want to stay on as followers in order to get the latest news.
One of the best ways to get new likes is to post engaging content so that when someone visits your website and clicks on the Facebook link they are compelled to click "Like." At Lineberry Marketing, we recommend posting relevant information such as specials, sales, discounts, pictures of recent projects, new products or shipments, upcoming events at your location, links to articles from other relevant sites, tradeshows you are participating in, etc. Read the rest of this entry »
Lineberry Marketing designs shopping websites that can be fully customized for both new and established retail stores and small, medium and large businesses. These E-commerce websites can be used to sell handmade goods, equipment, supplements, clothing, home & garden, commercial products and more. If you are just getting your business up and running, it is crucial to find the right marketing company that will help you get started with an online shopping website, design, set it up and assist you with the management on an ongoing basis. Lineberry Marketing offers these same services to more established business as well, those already with a physical location that may have seen competitors' online success. It is never too late to supplement current sales with online sales or transition your business model to an online only retailer. Lineberry Marketing can help you through this process, as we have the design, technical and marketing experience necessary to help you be successful online. Read the rest of this entry »
Lineberry Marketing Consultants offers custom web design solutions for companies of all sizes and needs. Our capabilities include designing 5 page brochure style sites, robust information sites with integrated blog all the way up to full e-commerce solutions with thousands of products. In today's world, your company's web site is your storefront. It should communicate your services & products to new and existing customers. It also should incorporate your branding and corporate message, telling your company's story and providing a way for customers to contact you. If you are a new business, now is the time to integrate a well-built site that is going to set you up for future success. On the other hand, if you are a more established business it is common to make the mistake of not updating your website from year to year. Your competitors are not making this mistake, and neither should you. Read the rest of this entry »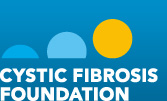 Recently, Lineberry Marketing continued its support of the Carolina Chapter of the Cystic Fibrosis Foundation (CFF), a non profit organization dedicated to finding a cure for the devastating disease of cystic fibrosis. Over the past few years, Lineberry Marketing has helped the CFF by offering web design and print design services. The donated site, www.PipeLineToACureEast.org, highlights a now annual event that brings the surfing community together with cystic fibrosis. The site enabled this event to improve communications among participants and sponsors. One print design project that Lineberry completed was a brochure for Top of the Triangle, a CFF program for young professionals to learn about philanthropy and mentoring. Read the rest of this entry »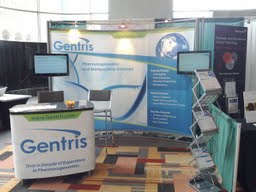 For many industries, tradeshows are an integral forum for communication between professionals, as well as your target market. When your company is invited or plans to attend a tradeshow, you are going to want a booth that represents your company's brand, makes you stand out from the competition and clearly communicates the services or products you offer. A qualified print design company can integrate your logo, company color scheme and more into a tradeshow booth design that you will be proud to display at your next event. Read the rest of this entry »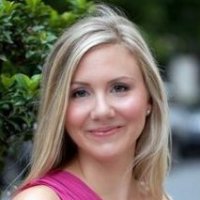 In order to meet the growing demands of the business, Lineberry Marketing has added a fresh face to its lineup. Lizzy Lineberry started on January 2, 2013 as the Business Operations Director. When Jeff originally started the company in 2009, his hope was to grow into a recognized leader in the web design and search marketing field in Raleigh, NC. Over the past 3 years, it became clear that developing the business operations is and will be an ongoing necessity. Read the rest of this entry »