Lineberry Marketing designs shopping websites that can be fully customized for both new and established retail stores and small, medium and large businesses. These E-commerce websites can be used to sell handmade goods, equipment, supplements, clothing, home & garden, commercial products and more. If you are just getting your business up and running, it is crucial to find the right marketing company that will help you get started with an online shopping website, design, set it up and assist you with the management on an ongoing basis. Lineberry Marketing offers these same services to more established business as well, those already with a physical location that may have seen competitors' online success. It is never too late to supplement current sales with online sales or transition your business model to an online only retailer. Lineberry Marketing can help you through this process, as we have the design, technical and marketing experience necessary to help you be successful online. Read the rest of this entry »
Lineberry Marketing Consultants offers custom web design solutions for companies of all sizes and needs. Our capabilities include designing 5 page brochure style sites, robust information sites with integrated blog all the way up to full e-commerce solutions with thousands of products. In today's world, your company's web site is your storefront. It should communicate your services & products to new and existing customers. It also should incorporate your branding and corporate message, telling your company's story and providing a way for customers to contact you. If you are a new business, now is the time to integrate a well-built site that is going to set you up for future success. On the other hand, if you are a more established business it is common to make the mistake of not updating your website from year to year. Your competitors are not making this mistake, and neither should you. Read the rest of this entry »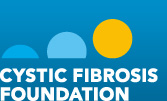 Recently, Lineberry Marketing continued its support of the Carolina Chapter of the Cystic Fibrosis Foundation (CFF), a non profit organization dedicated to finding a cure for the devastating disease of cystic fibrosis. Over the past few years, Lineberry Marketing has helped the CFF by offering web design and print design services. The donated site, www.PipeLineToACureEast.org, highlights a now annual event that brings the surfing community together with cystic fibrosis. The site enabled this event to improve communications among participants and sponsors. One print design project that Lineberry completed was a brochure for Top of the Triangle, a CFF program for young professionals to learn about philanthropy and mentoring. Read the rest of this entry »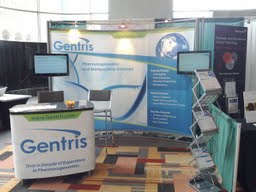 For many industries, tradeshows are an integral forum for communication between professionals, as well as your target market. When your company is invited or plans to attend a tradeshow, you are going to want a booth that represents your company's brand, makes you stand out from the competition and clearly communicates the services or products you offer. A qualified print design company can integrate your logo, company color scheme and more into a tradeshow booth design that you will be proud to display at your next event. Read the rest of this entry »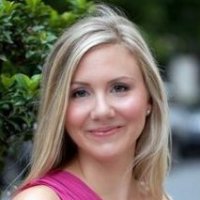 In order to meet the growing demands of the business, Lineberry Marketing has added a fresh face to its lineup. Lizzy Lineberry started on January 2, 2013 as the Business Operations Director. When Jeff originally started the company in 2009, his hope was to grow into a recognized leader in the web design and search marketing field in Raleigh, NC. Over the past 3 years, it became clear that developing the business operations is and will be an ongoing necessity. Read the rest of this entry »
We have completed dozens of logo designs in Raleigh for companies spanning a myriad of industries and services and take time to understand your business and the message you want your logo to convey. Whether you're a new business or have an existing logo, we'll work with you to create a design that is both visually appealing and expressive of your business.
Bright Leaf Landscaping in Durham, NC provides landscape design services with a focus on quality, integrity and client satisfaction. Jonathan Smith, ower of Bright Leaf, provides free consultations on-site with no obligation. Read the rest of this entry »
The Durham Sports Club, a group of local sports enthusiasts who gather twice a month to hear guest speakers from the world of sports, has launched their new Durham Sports Club Website. Past guest speakers include leaders from the world of sports including Mike Krzyzewski and Roy Williams Read the rest of this entry »
Recently, I was asked to write an article as part of the Practice Management Newsletter for the NC Bar Association. Given the current economic situation of the county and the fact that many companies are trying to find free or inexpensive ways to obtain new customers and clients, the article describes ten ways you can grow your online marketing presence without spending a penny. For the full article, follow this link to read the DIY Online Marketing article or simply read the article below.
Elizabethtown NC law firm Hester, Grady and Hester PLLC has a new web presence at http://www.hghgp.com. Practicing throughout Bladen, Brunswick, Columbus, Robeson and New Hanover Counties; Hester, Grady and Hester has been representing Southeastern NC clients since 1926. Gary Grady, Cliff Hester and Whitley Ward have over 50 years combined experience and provide dedicated, professional legal services. Read the rest of this entry »